Plum Village monastics arrive in London
A team of monks and nuns from Plum Village, France and Deer Park Monastery have arrived in the UK to offer a series of events that are part of the London Mindfulness Hub.
Last week they offered mindfulness sessions to employees of a large international company. We hope Brother Phap Linh is practising non-attachment to views!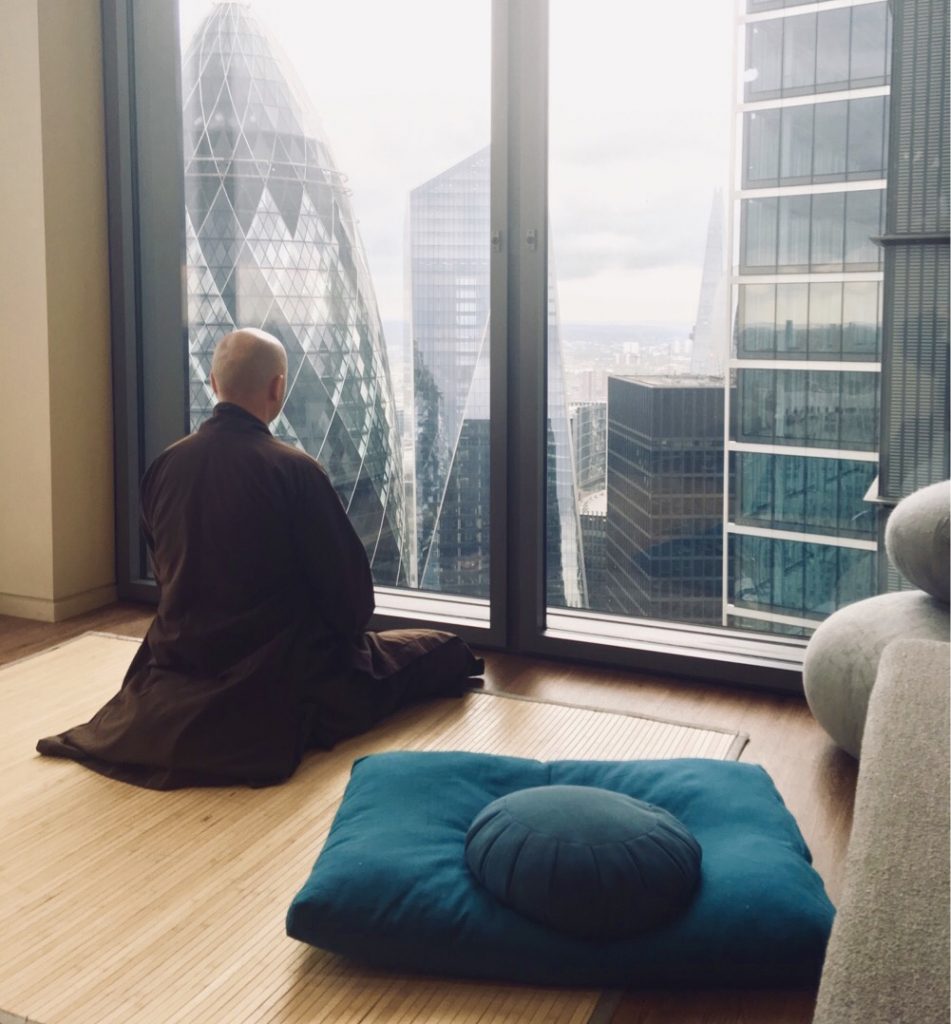 For a contrasting experience they then visited the Extinction Rebellion prostests at Marble Arch where Sister Hien Nghiem was grabbed for an interview but prominent journalist Owen Jones. (You can catch a few seconds of wisdom around the 12 minute mark of this video.)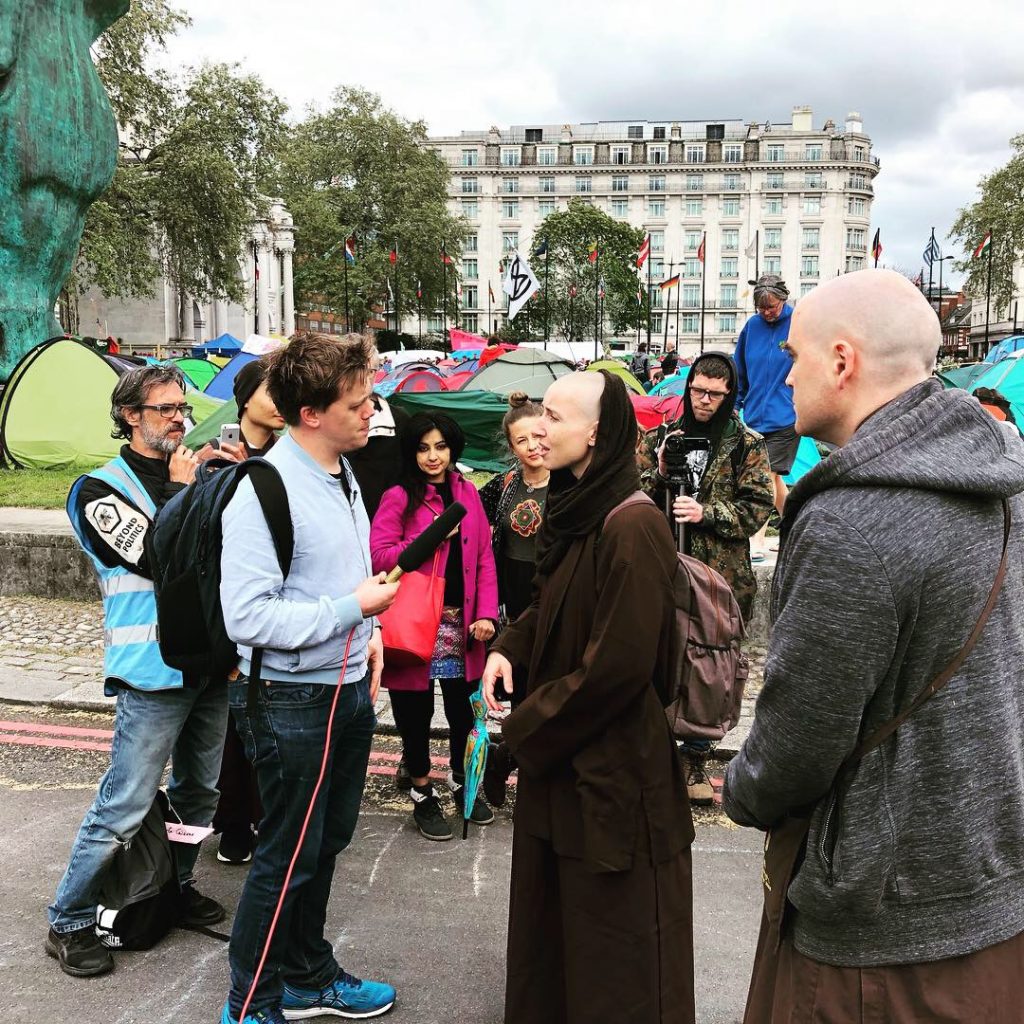 There was time to recreate an iconic London photo before planning the events ahead and then offering mindfulness sessions to the pupils and staff of a secondary school.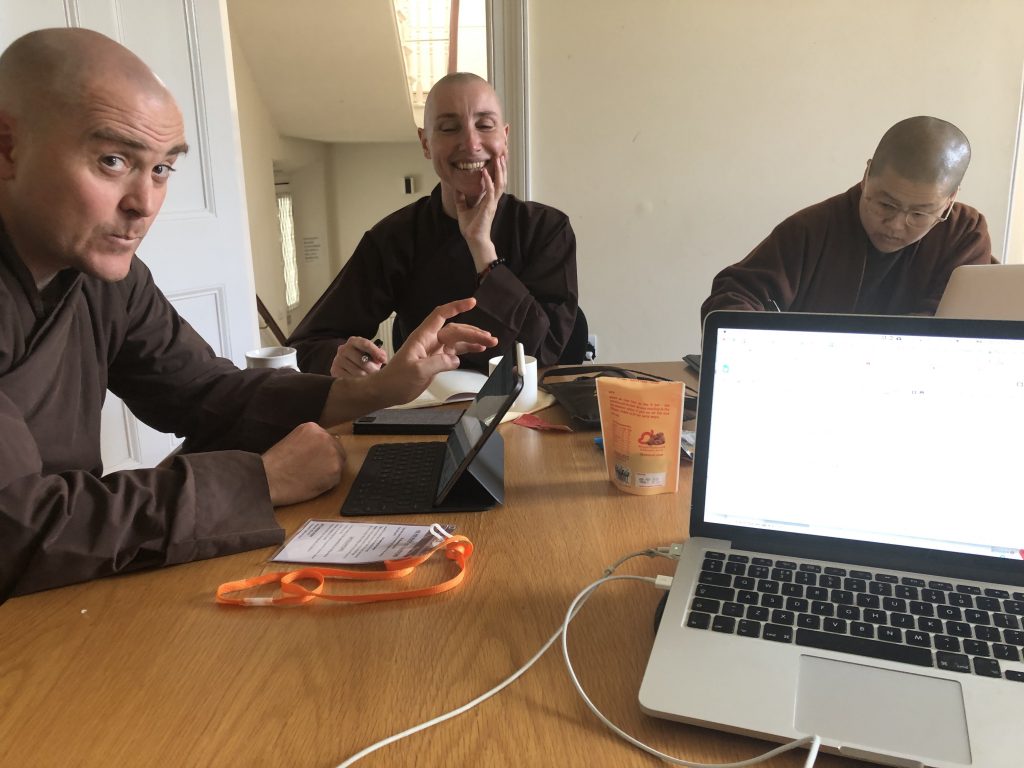 They are looking forward to offering a pioneering Urban Retreat which starts this evening, a public talk entitled 'Radical Mindfulness: Zen Teachings for Challenging Times' and days of mindfulness for the Wake Up, Heart of London, Family Sangha and Vietnamese communities. Full details at www.londonmindfulnesshub.org.