Join Us
---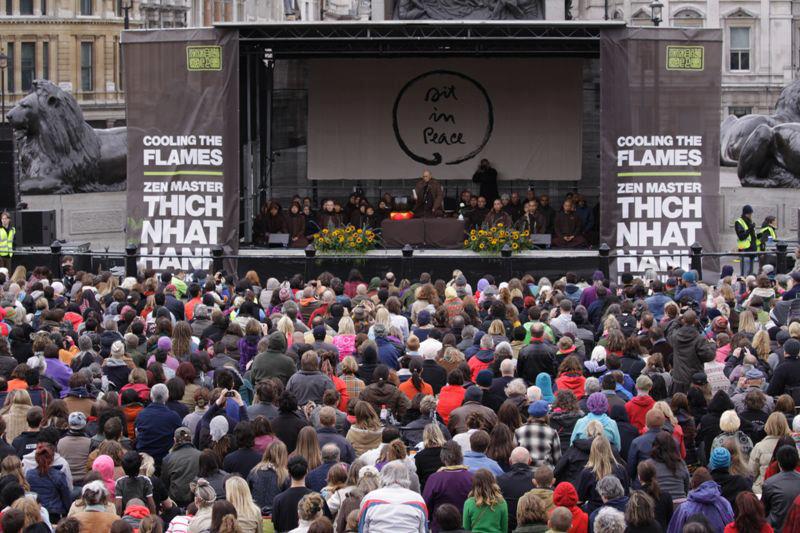 Thich Nhat Hanh

"You are the foundation of any change that will happen in your society."
Becoming a member of the Community of Interbeing UK Charity will help us to make mindfulness practice available to more people. It is a way to contribute to more healing and reconciliation in the world.
Your regular giving allows us to plan our activities and maximise the impact we can have moving forward.
With your help we can
Continue to organise UK mindfulness retreats and mindfulness courses
Realise our plans to bring more Plum Village style online mindfulness events to our members
Allow people who could not otherwise afford it, to experience a Plum Village style mindfulness retreat
Support and extend our outreach activities to allow people in need to benefit from mindfulness practice
Support our Sanghas across the UK promoting their activities and helping people find them
Maintain our online presence through our website and our social media channels
Reach out to more people who could benefit from mindfulness
To become a member simply choose which contribution rate you feel most comfortable with then complete and submit the form. Note that the example amounts in the boxes below are all monthly donations. If you are outside of the UK and don't have a UK bank account you won't be able to use the direct debit form. You can still become a member though by choosing the card donation option below.
Have you been affected by COVID-19 and lost your income unexpectedly? We understand the uncertainty this causes. We would still like you to be able to access membership and our online publications and courses for members. If you fall into this category then please select custom amount and put in £1 per month. You can adjust this in the future if your circumstances change.
Need any help? Please click on the button below to send us a message.