With Susanne Olbrich and Joe Holtaway, 31 January, 7-9 pm UK time
About this event
"Breathing in, I come home to the Earth – breathing out, I'm in love with the Earth." Thich Nhat Hanh
In this session, we explore and strengthen our connection with the Earth through mindfulness, music and sound. We are part of the Earth, and the Earth is part of us. As we deepen the awareness of our interbeing through the body, listening and creativity, there will be space to relax and be playful, to become grounded and present.
Imbolc on February 1st signals the Celtic beginning of spring and nature is coming alive with new shoots. What is it that we want to grow in our lives? As individuals and collectively? Many of us feel that now is an important time in history. How can we respond to the changes, being part of the collective awakening? These questions will offer a starting point for our creative explorations.
Everyone is welcome to join, whether you have a musical background or not.
Susanne and Joe will guide the sessions with songs and meditations, music-making and reflections.
Bring whatever instruments you have, including drums, shakers and small percussion of any kind.
Four levels of pricing are available, please choose the one that's right for your circumstances. Your generosity is greatly appreciated and is supporting Joe's and Susanne's work. A percentage will be donated to the Choose Earth charity. If you need a further reduction please contact us.
"This is an extraordinarily beautiful workshop!" Cynthia Cadwell Pegado, Buffalo (US)
"What a great evening it was, very many thanks. It's incredibly creative, very inspiring and good fun!" L.P., UK
______________________________________________________________________________________
Our vision for the monthly Mindfulness & Music sessions is to over time build a sangha/community around the healing and nourishing experiences of mindfulness, creativity, music-making, deep listening, relaxation and togetherness.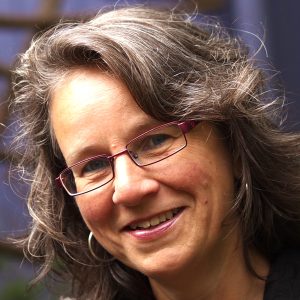 SUSANNE OLBRICH is a pianist, music educator and mindfulness teacher. She loves exploring meditation, music-making and creativity and offers workshops and retreats with these themes. Susanne discovered mindfulness practice in 1996 in Plum Village with Thich Nhat Hanh and received the lamp transmission to become a Dharma teacher in 2016. https://susanneolbrich.net/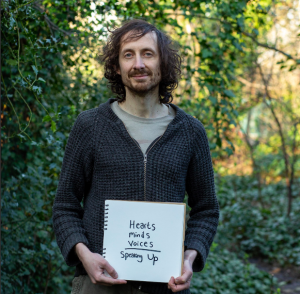 JOE HOLTAWAY is a singer-songwriter and workshop leader. His songs and playing are inspired by a folk music upbringing and involvement in peace and social justice movements. For many years he has been involved with education as a group singing facilitator. In 2020 he produced his album album 'More The Love That's Given'. https://joeholtaway.com/
How to attend
Please a book via Eventbrite
Book now