This in-depth retreat entitled  'Awakening Joy' runs from 5pm on the 9th to 4.30pm on the 11th November 2018 and addresses key elements of the practice of mindfulness – the cultivation of joy and happiness.
On this weekend retreat we will identify how we can:
Nourish joy and happiness regularly in our daily life;
Cultivate understanding and compassion for ourselves and others; and
Take care of our despair, depression, anger and anxiety.
We will practice with the loving kindness meditation and consider the four immeasurable minds, the discourse on happiness and the four nutriments.
Retreat Leaders
The Retreat Leaders are Vari McLuskie and Angie Searle.
Vari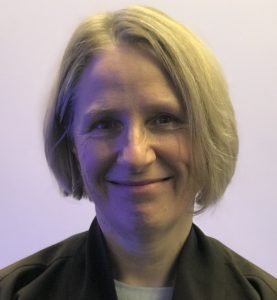 I arrived home on my first Plum Village mindfulness retreat with Thich Nhat Hanh in 1990, Life became brighter, calmer, more enjoyable and understandable. I began to recognise how, supported by my sangha, I could cultivate peace, love and understanding in myself every day. It was clear that developing these qualities in myself also truly benefitted others.
I put practice and sangha at the centre of my life. Bit by bit; building my practice, accepting my shortcomings, encouraging myself through the difficulties – perceived and otherwise.
Through difficult times in my life I have practiced 'no mud no lotus' – through the premature death of a beloved friend, through the sudden deaths of my parents, through the challenges of parenthood, through work and health challenges.
With the support of sangha I feel blessed to have been able to heal and transform and to offer support to others. I became an order member in 1995 and was ordained as a dharma teacher in 2012.
Angie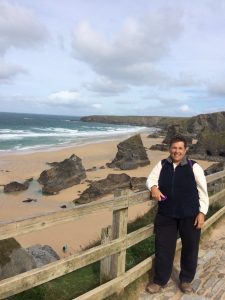 Angie comes from a nursing background in Australia and returned to the UK to take care of her elderly parents. Finding working for the NHS to be bad for her own health, she retrained as a gardener, at the same time being introduced to Thay's practice by a friend. She has been a student of Thay's for around 20 years, 14 of which as an order member. She has completed the UK dharma teacher training course, and has been recommended for ordination; hoping to receive the lamp during this year's 21-day retreat at Plum Village.
How to attend
Book on our Brown Paper Tickets page
Book now