"an excellent introduction to the practice of mindfulness that I can continue with for the rest of my life"
"I've experienced a very real shift in my ability to be present and enjoy simple things"
"what I have gained from the course has given me real optimism for a calmer and happier future"
Course overview
Be Calm, Be Happy provides a gradual introduction to mindfulness and meditation and key teachings on positive happy living over six weekly classes. Each class includes guided mindfulness exercises and meditations, group discussions and practical exercises led by experienced facilitators in a warm, friendly atmosphere.
Course content:
Session 1: Stopping and calming
Session 2: Turning to the positive
Session 3: Loving communication
Session 4: Nourishing happiness
Session 5: Interdependence and community
Session 6: Guidelines for a happier life
Reported benefits:
Increased enjoyment of life
Increased ability to be calm and relaxed
Increased control of emotions such as anger and anxiety
Improved sleep quality
Fewer feelings of anxiety and depression
Who can attend
This course is suitable for beginners, as well as those wishing to refresh their mindfulness practice. It is suitable for those of all faiths and none. Our course participants come from a wide range of backgrounds. Many of our participants are keen to learn new ways to look after their own well being and to identify positive responses to challenging situations.
Proposed commitment
Participants will gain most from this course if they are able to attend all the classes and to do the suggested homework and home practice in between. Creating a stable and strong practice of mindfulness is a habit that needs regular, ideally daily, practice. If you know ahead of time that you cannot make a session then please discuss with your course leader so that you can understand the content of the missed session. If you have to miss a session at short notice please arrive early for the next session so that you can speak to the Course Leader ahead of time.
Course schedule
This course is taught over 6 consecutive Fridays from 12.30 to 2.30 from 28 Feb 2020 to 3 April 2020
All classes start at 12.30 and finish at 2.30. We recommend that you aim to arrive 10 minutes before each class is due to start, to get settled and avoid the disruption of late arrival. There will be an opportunity to stay for 15 minutes after the class has ended.
Course Leaders
The course leaders are Jan Cook and Jenny Yeong.
Jenny: I have been interested in Buddhism since my early twenties and have been practicing in this tradition since 2000. I have benefited hugely from the teachings of Thich Nhat Hanh and find the practices to be a great support and ballast in navigating life. The mind is always trying to complicate things and I love the simplicity and clarity of mindfulness practice to help cut through all the chatter! I look forward to sharing the practices with you on this course.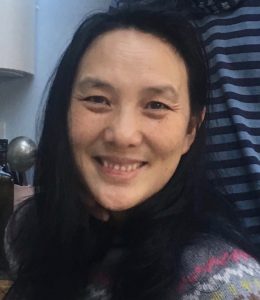 Jan: I attended a Mindfulness-based Stress reduction course about 7 years ago, when I really needed to find some peace and calmness in myself. Following the course I went to various mindfulness groups to try to sustain my practice. One of the groups I stumbled across was the Oxford Sangha which follows the Thich Nhat Hanh tradition; I soon realised I had found my practice "home". Since then I have been on several retreats and have adopted the teachings to help me live a calmer and happier life. I am grateful for the continuing support from being a part of, and helping to run, the local group with Jenny and others who are now dear friends.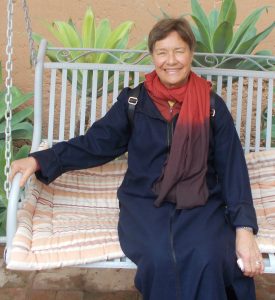 Ticket Pricing
We ask you to consider carefully what you can realistically afford without depriving yourself and your family or dependents. Supported and Concession Tickets are intended for those who are unwaged, have a low household income and/or limited funds available. In offering a range of ticket prices we aim to make the course available to as many people as possible.
£30 – Supported Ticket, unwaged
£60 – Concession Ticket, low income
£95 – Standard Ticket, breakeven price
£130 – Supporter Rate – this ticket helps us to be able to offer 'concession' places on our courses.
£160 – Sponsor Rate – this ticket further helps us to be able to offer 'supported' places on our courses.
Frequently Asked Questions…
What if I miss a class?
It is ideal if you can make all the classes as in this way you will gain a solid foundation in mindfulness practice.
If you are unable to attend a class (e.g. due to illness) please let us know in advance by email to bcbh.oxford@gmail.com A brief catch-up session may then be offered before the commencement of the following week's session.
Is there disabled access to the venue?
Yes there is disabled access.
What further information will I receive?
All our course attendees will receive "Joining Information" in a confimation email after they have purchased their ticket. This will confirm the information on the class timings, venue and facilities.
What is your cancellation policy?
If you cancel your booking at least 7 days before the start of the course we will refund your full course fee minus a £15 administration fee.
If you cancel your booking less than 7 days before the start of the course we will issue a 50% refund of the course fee.
Once the course has started no refunds will be issued.
Do you have any other questions about the Be Calm, Be Happy course? If so we'll be happy to help. Please contact us on: bcbh.oxford@gmail.com
Facebook page: @OxfordTNHSangha
How to attend
Book now