Course overview
Be Calm, Be Happy provides a gradual introduction to mindfulness and meditation and key teachings on positive happy living over six sessions. Each session includes guided mindfulness exercises and meditations, group discussions and practical exercises led by an experienced facilitator in a warm, friendly atmosphere.
Course content includes:
Session 1: Stopping and calming
Session 2: Turning to the positive
Session 3: Loving communication
Session 4: Nourishing happiness
Session 5: Interdependence and community
Session 6: Guidelines for a happier life
Reported benefits:
Increased enjoyment of life
Increased ability to be calm and relaxed
Increased control of emotions such as anger and anxiety
Improved sleep quality
Fewer feelings of anxiety and depression
Who can attend
This course is suitable for beginners, as well as those wishing to refresh their mindfulness practice. It is suitable for those of all faiths and none. Our course participants come from a wide range of backgrounds. Many of our participants are keen to learn new ways to look after their own well being and to identify positive responses to challenging situations.
Proposed commitment
Participants will gain most from this course if they are able to attend all the classes and to do the suggested homework and home practice in between. Creating a stable and strong practice of mindfulness is a habit that needs regular, ideally daily, practice. If you know ahead of time that you cannot make a session then please discuss with your course leader so that you can understand the content of the missed session. If you have to miss a session at short notice please arrive early for the next session so that you can speak to the Course Leader ahead of time.
Course schedule
The course runs on the following Saturdays – 16th February, 2nd March and 16th March. Before booking please make sure you are able to attend every session.
Each Saturday we will offer 2 sessions, the first one starting at 10.30 and the second at 13.15, with a lunch break in between. NB, please bring lunch with you.
We recommend that you aim to arrive 10 minutes before each class is due to start (i.e., by 10.20am).
Course leader
The course leader is Clare Belbin-Carlile.
Clare first encountered Thich Nhat Hanh's teachings through his books and subsequently retreats from 1998. She became increasingly committed to her daily practice with the support of the Sanghas in York and Kirkbymoorside, and it is now a central part of her life. The Plum Village tradition has enabled Clare to work with the demands of a complex life managing a large shared household to benefit the needs of adults with special needs, alongside bringing up her own four children. She provided guidance and teaching for young interns over many years. Clare's mindfulness practice is deeply rooted in her daily practice which includes drawing and painting in the Helmsley Walled Garden. Clare studied Fine Art at Newcastle and completed her postgraduate degree at Edinburgh. Clare's practice transforms and enlivens everything she does.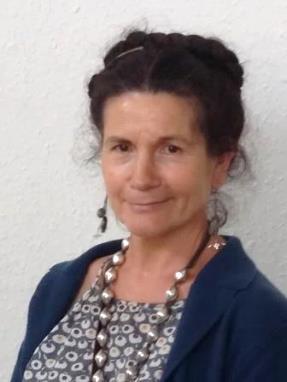 How to attend
Book now