Course overview
Be Calm, Be Happy provides a gradual introduction to mindfulness and meditation and key teachings on positive happy living over six weekly classes. Each class includes guided mindfulness exercises and meditations, group discussions and practical exercises led by an experienced facilitator in a warm, friendly atmosphere.
Course outline
Week 1: Stopping and calming
Week 2: Turning to the positive
Week 3: Loving communication
Week 4: Nourishing happiness
Week 5: Interdependence and community
Week 6: Guidelines for a happier life
Reported benefits
Increased enjoyment of life
Increased ability to be calm and relaxed
Increased control of emotions such as anger and anxiety
Improved sleep quality
Fewer feelings of anxiety and depression
Who should attend
This course is suitable for beginners, as well as those wishing to gain an overview of the key teachings and how they support each other. It is suitable for those of all faiths and none. Our course participants come from a wide range of backgrounds. Many of our participants are keen to learn new ways to look after their own well being and to identify positive responses to challenging situations.
Commitment
For this course to be effective, we recommended that you commit to attending all six sessions and also do a minimum of 20mins daily practice for five days each week. Creating a stable and strong practice of mindfulness is a habit that needs regular, ideally daily, practice. If you know ahead of time that you can not make a session then please discuss with your Course Leader so that you can understand the content of the missed session. If you have to miss a session at short notice please arrive early for the next session so that you can speak to the Course Leader ahead of time.
Course schedule
This course is taught over 6 weeks:
1st, 8th and 15th October
12th, 19th and 26th November
Please make sure you are able to attend every session. Each class is 2-hours long and the class timings are 7:15pm – 9:15pm. We recommend that you aim to arrive 10 minutes before each class is due to start (i.e. by 7.05).
Course leader
The course leader Katie Sheen (FDSc, DipION, PGCE, MA).
I have been practising mindfulness for over 16 years. Originally teaching nutrition, my cancer experience in 2015 highlighted even more clearly than before my appreciation of the practicality and joyful simplicity of Thich Nhat Hanh's teachings. I offer free online tools and an app to support a mindful, happy life at my 'Soul Nutrition' website (www.soulnutrition.org), which I developed for my MA in Education. I received the 5 Mindfulness Trainings in 2016 and was given the Dharma name 'Dharma Light of The Heart'.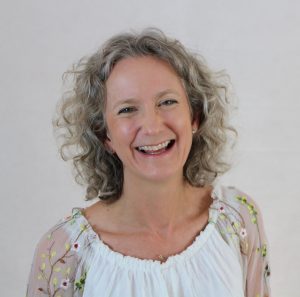 Ticket pricing
We ask you to consider carefully what you can realistically afford without depriving yourself and your family or dependents. Supported and Concession Tickets are intended for those who are unwaged, have a low household income and/or limited funds available. In offering a range of ticket prices we aim to make the course available to as many people as possible.
£30 – Supported Ticket, unwaged
£60 – Concession Ticket, low income
£95 – Standard Ticket, break even price
£130 – one Standard Ticket, plus enabling a Concession place
£160 – one Standard Ticket, plus enabling a Supported place
How to attend
More information and booking via eventbrite
Book now